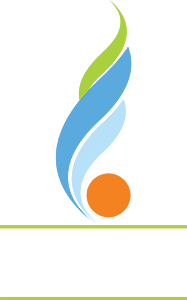 MIND, BODY, & SOUL
Elements Yoga & Wellness is a space to unite a community of like minded people who share a common thread of self love - nurturing the mind, body and soul through movement and stillness, yoga and meditation; creating positive change through awareness, cultivating a more peaceful, energized yet relaxed state of being.
We are a complete Yoga studio offering Aerial Yoga and Traditional Yoga – Vinyasa Yoga, Raja Yoga, Yin Yoga, Hatha Yoga, Prenatal Yoga, Myofascial Release – MFR and more in the East end St. John's, Newfoundland.
Our goal is to make Yoga accessible to every person, of every age, in a safe and welcoming environment. Please contact us with any inquiries or bookings. Public, private, group and corporate classes available.
709-325-5479
Elements Yoga & Wellness
Virtual Yoga Community
Join our Live or On Demand virtual yoga from the comfort of your own home, workplace or anywhere!
Keep fit while maintaining your mental health, well-being and peace of mind anytime, anywhere!
Offering a variety of yoga classes to suit EVERY BODY at any level! Beginners Welcome.
See why we've been ranked Five Stars by Google and "One of the Three Best Yoga Studios in St Johns" by ThreeBestRated.Ca.
Jump into a live class with Elements!
Watch our pre-recorded yoga classes anytime, anywhere!
Everything you need to know about our Classes, Instructors, Pricing and much more!
Have a question? Reach out, we'd love to talk to you!
30 days of unlimited yoga
SPECIAL INTRODUCTORY OFFER
We should have some sort of introductory package like 50% off for first time signups and then detail the 99 for one month, 89 for three, 83 for six, and 80 for 12. This breakdown should be further apart in price, if possible.